16 September 2020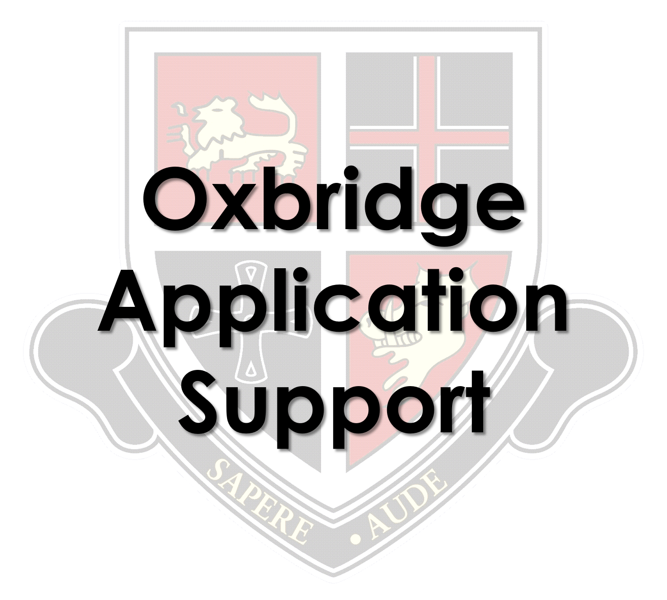 Update, Wednesday 16th September:
The registration form for next week's Oxford University parents' information meetings is accessed by following the link below:
Trinity College Oxford Durham Johnston parent workshop registration
Could parents please register in advance of the meeting and submit questions they'd like answering via the form?
Thank you
Jonathan Wilbraham
Deputy Head of Sixth Form
Dear parents and carers,
In late September, there will be an opportunity for Durham Johnston parents to attend an online meeting with Richard Petty. Richard works for Trinity College, Oxford, in supporting students from the North East region making applications to highly competitive universities such as Oxford, and engaging with senior leaders, classroom teachers and educational organisations in how to support students and schools to realise young people's aspirations. Based in the North and working full-time with state-sector schools, colleagues and students across the region, Richard is committed to raising attainment, wider curricular enrichment, and effective careers education through sustained and effective interventions.
The aim of engaging with parents in schools across the North East is to explain the costs and career benefits of university in an accessible manner; to put across the view on why university is a wonderful experience which is worth investing in; and where they arise, to answer questions about the Oxford University admissions process in particular.
The first online meeting, 'Why university?' is designed to guide parents through the process of applying for university and will outline the many benefits that students will enjoy by studying in Higher Education, especially at a destination such as Oxford. This meeting will take place from 5pm until 6pm on 22nd September and is designed for parents of students in Year 11 and Year 12.
The second online meeting will take place from 5pm until 6pm on 24th September and is specifically for parents of Year 13 students who are due to apply to Oxbridge this academic year.
The meeting will be conducted via Zoom. Registration and further organisational details will be advertised in due course. In the meantime, to aid Richard's preparation of the session, please consider questions you want to address to him and email them to me on J.Wilbraham@durhamjohnston.org.uk by 5pm on 21st September.
Best wishes,
Jonathan Wilbraham
Deputy Head of Sixth Form